---
Our Luxurious Holiday Villa in Watersong, Florida
With superb accommodation for up to 12 guests, our villa in Watersong offers every possible amenity in a luxury gated development within easy reach of local attractions.
Available all year round, Watersong is surrounded by lakes, forest and wildlife. Florida Delight is located just 25 minutes drive to Disney World and is perfectly placed for exploring the wealth of attractions that Orlando has to offer such as Universal Studios, Seaworld, Legoland, golf courses and top class shopping.
---
See our guest reviews here or, if you've stayed with us before, add your own review here.
---
Local Attractions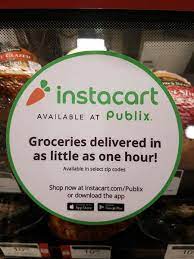 Whenever we go over to Orlando we always stop off at a supermarket on our way from the airport to the villa. However, it isn't always co.... Read About Other Local Attractions Here
Published On: Sunday, 23rd May, 2021
---
Latest Blog Post
It is now 22nd February 2021 and just under a year since we were last over at the villa. And what a year it has been for everyone!When we went over to.... Read More Blog Posts Here
Posted On: Tuesday, 23rd February, 2021
---
Florida Delight, 548, Orange Cosmos Boulevard, Watersong, Davenport, Florida FL 33837
Phone: 01924 666200
Email: richard.marsh@watersongvillarental.co.uk
---
Rental Pricing
$1,000 is approximately £740.74 at today's rate ($1.35 / £1.00). See seasonal prices HERE. Prices are inclusive of 12% tax.
---
Florida Delight
What our guests say....
This house was stunning! We had a minor problem with the pool upon arrival (at 11 pm) and it was being fixed at 7:00 am the next morning. The house had everything you could possibly need. There were 12 of us and plenty of room to stretch out and have our "own" space. We particularly loved the family room set up as we would gather nightly for a movie. Communication with the owners was amazing! I would definitely recommend this house!!
Donna H., This house was stunning!
A great property. Our family had a great stay at the Florida Delight. Everything from check in to check out went very smooth. The entrance to the community was quick and easy. The villa was exactly as pictured, which was perfect for our family of 8. The villa is located in good proximity to all attractions, as well as Publix and DG (which is a plus)! We would definitely recommend this villa and would stay here again in the future.
Stephanie T., Everything from check in to check out went very smooth.
Plenty of space for my family. Pool very relaxing.
Jim K., Spacious and Relaxing
Would stay again!! The check in process was easy, the house was beautiful and just as described. The pool was green and green sludge on the sides and the bottom. The pool guys showed up before I could even call. They were working on the pool, never informed us if we could use the pool before they left, and left a hose running into the pool. We were able to use the hot tub that evening. We contacted the owners who responded and emailed management. We also called management who told us they were aware and the pool guys would be back on Sunday, they never showed up until Monday!! There is a pool cleaning chart near the pool and the pool had not been serviced in 12 days. When looking for a place a pool was our biggest thing we wanted with having children it was going to be the easiest walking out the back door to a pool. So this was a huge disappointment to all our visitors. It eventually did clear up, and we got some use out of it, we also used the community pool which was a little bit of a inconvenience but the community pool was very nice!! I don't blame the owners, I blame the pool guys for the pool turning green due to not servicing it in so many days. All private pools around us were crystal clear. Everything else about the stay was excellent. A few minor things I'm sure the owners took care of after we left because we didn't report them until the end of our stay. The hair dryers didn't work properly, and the ice machine didn't make much ice. These were minor and we just bought our own ice and shared the hair dryer that worked. A few of our family members said there was no cable tv only Netflix and Amazon prime. Overall we had an amazing vacation and would stay here again. Thank you for letting us rent your home.
Krista C., Would stay again!!
Disney family vacation. Really enjoyed staying @ this villa, nice quiet neighborhood and we had everything we needed in this facility. Very spacious it was a total of 9 adults 1 child and 1 baby and we all had more than enough room. We were also very close to everything so that was also an plus.
Cynthia C., Nice quiet neighborhood and we had everything we needed in this facility.