---
Our Luxurious Holiday Villa in Watersong, Florida
With superb accommodation for up to 12 guests, our villa in Watersong offers every possible amenity in a luxury gated development within easy reach of local attractions.
Available all year round, Watersong is surrounded by lakes, forest and wildlife. Florida Delight is located just 25 minutes drive to Disney World and is perfectly placed for exploring the wealth of attractions that Orlando has to offer such as Universal Studios, Seaworld, Legoland, golf courses and top class shopping.
---
See our guest reviews here or, if you've stayed with us before, add your own review here.
---
Local Attractions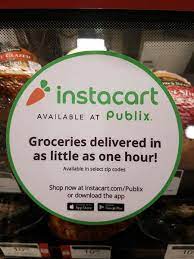 Whenever we go over to Orlando we always stop off at a supermarket on our way from the airport to the villa. However, it isn't always co.... Read About Other Local Attractions Here
Published On: Sunday, 23rd May, 2021
---
Latest Blog Post
It is now 22nd February 2021 and just under a year since we were last over at the villa. And what a year it has been for everyone!When we went over to.... Read More Blog Posts Here
Posted On: Tuesday, 23rd February, 2021
---
Florida Delight, 548, Orange Cosmos Boulevard, Watersong, Davenport, Florida FL 33837
Phone: 01924 666200
Email: richard.marsh@watersongvillarental.co.uk
---
Rental Pricing
$1,000 is approximately £740.74 at today's rate ($1.35 / £1.00). See seasonal prices HERE. Prices are inclusive of 12% tax.
---
Florida Delight
What our guests say....
This home was better than we expected! The pictures don't do it any justice It was beautiful, huge, and in a great location! We go to Florida quite often and I think we found our forever vacation home. We can't wait to go back we had a little issue with the door not locking but the property manager had someone bring us a key for the home right away. Also the alarm system didn't want to work that well so we tried calling the number provided for us if we needed anything but given it was a Sunday no one answered but that was ok. My favorite place to be in the house was the jacuzzi it was so relaxing it was just what I needed. The beds were a little hard but that was ok. Everyone had more than enough room they also had their own space. We all enjoyed the home we definitely will be back to stay in that house again I highly recommend staying in this location
Yolanda H, I think we found our forever vacation home
Fantástico! Lo recomiendo ampliamente y me encantaría volver a quedarme allí. Translation: Fantastic! I highly recommend it and would love to stay there again.
Ricardo Z, Fantástico!
Great for families We rented this beautiful home in the beginning of October so we could accommodate the family. We went to Disney as well as Universal and both areas were not that bad of a drive. Universal was the farthest away from the home. This house had everything you could need. The kitchen was stocked with cooking items, there was pool towels, towels for all bathrooms, and sheets and blankets. Also highchair and ports play pen if needed as well. There is a Publix right down the street that closes around 10 pm. It was very convenient to use as we got in late and needed to get food for the house as soon as we arrived. They will come and place the trash can to the curb when it's close to trash day. Overall these house is huge and will accommodate a big family easy . The only thing we didn't like was the TVs had 2 remotes and some of the TVs upstairs worked and others didn't. It would be nicer to have cable or a satellite where you turn the tv on and there it is. We had to maneuver through different screens to just watch the news. We will rent here again. Thank you again for letting us rent your home. ThePolendey's
Melissa P, Great for families
Beautiful home. We took our family of 10 and stayed here for a week. This home is beautiful and spacious! There was enough space for everyone to be together and enough space to have to yourself if you needed some relaxing alone time. The pool was great to have on site. Host was very accommodating and responded quickly to any messages ( they even called to see how everything was going!) I would stay again and would highly recommend to others.
Eric M., I would stay again and would highly recommend to others.
I love this house! Our family of five adults and three children had a wonderful time staying in this home. This house was absolutely beautiful and perfect for our family. We loved the pool and the minimal additional cost for the hot tub was well worth it. The owner was very gracious and responsive. There were no negatives to report. Everything about this rental went perfectly and we were all extremely pleased with all aspects of our rental experience. The only complaint I have is that our week went by so fast! We had a great time and even though it rained several days, we had plenty to do in the house from the games in the garage, the multiple TVs, two large living areas gave us plenty of room to spread out and find a quiet place to read a book & I could go on & on. The bedrooms were large and comfortable. Everyone had their own bathroom.. There were two master bedrooms which worked out perfectly. We will definitely be returning and highly recommend this beautiful home.
Elizabeth H., I love this house!