The Watersong Villa Rental | Vacation Villa in Orlando Blog
Today 4th June, 2015 marks the one year anniversary of when building work started on Florida Delight so we wanted to capture in our blog the sequence of the construction as shown in the photos below that were sent to us on a regular basis by Craig the Realtor to keep us updated and excited.
After returning home from Florida at the end of February 2014, having signed the initial contract for the off plan build of Florida Delight (on plot 63) and setting up our american bank account we were eager for building work to start as soon as possible. However, things were much slower than we had anticipated in the first few months. Nothing really happened at all in terms of construction between end of February and June apart from signing lots of paperwork and also the unexpected rehousing of a large tortoise who had set up home on the plot where our villa was to be built. A conservation team were brought in to move the tortoise somewhere safe.
Eventually towards the end of May we received an email from Park Square Homes, the builders, informing us that a construction review had taken place and that a pool permit would be required which usually takes about 4-6 weeks to build the pool as this had to be put in first. At this point our hearts sank as we had hoped, rather unrealistically that we would be having our first holiday at Florida Delight in August!
We received an email on the 3rd June 2014 saying that they were in fact clearing our site and that we would receive a photo the following day so that we could start our picture album of the construction and its progress. Lo and behold on the 4th June 2014 the plot was cleared,work had begun and our first picture arrived from Craig.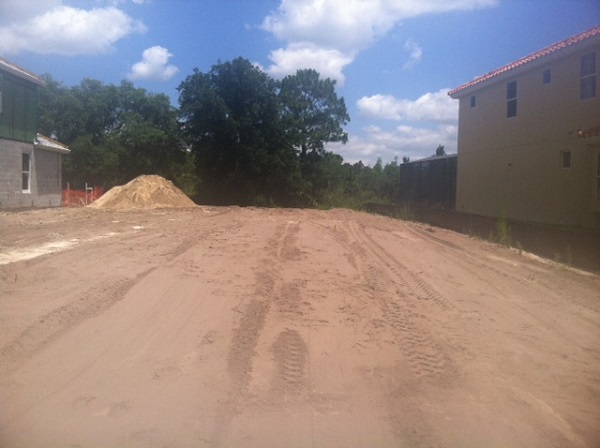 48 hours later the plot was fully cleared and ready for action and pegging out for the pool began.
June 11th 2014
In goes the pool to start with. There's a lot of sand to dig out for a 30' x 15' pool!!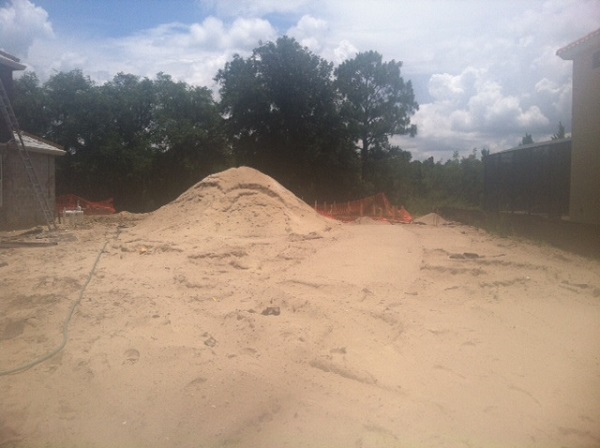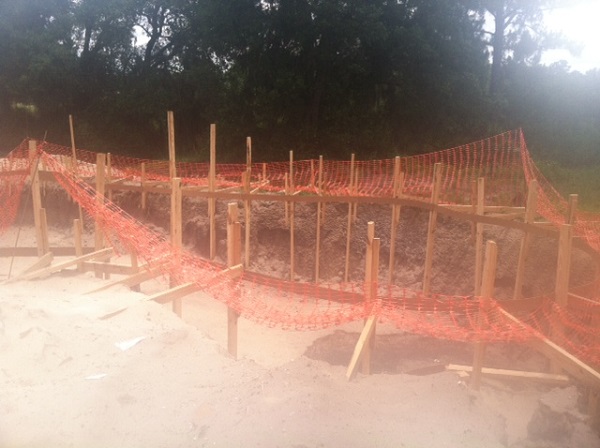 June 17th 2014
The pool base is completed. Great view onto Orange Cosmos Blvd ....we wont be overlooked! Since we are the last villa to be built in this part of Watersong future guests will just have peace and quiet and not be disturbed by construction work.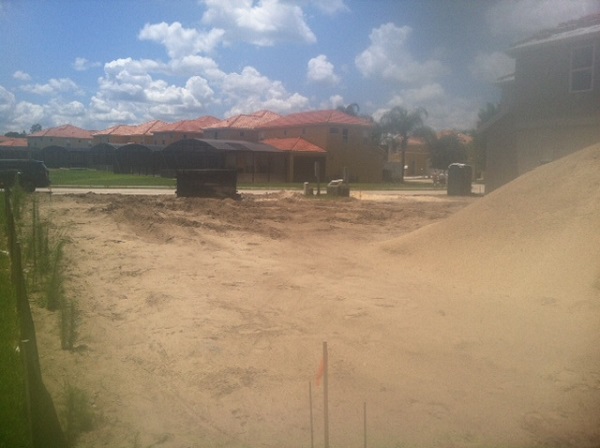 June 22nd 2014
Now the basics of the pool are in it's time to map out the house foundations.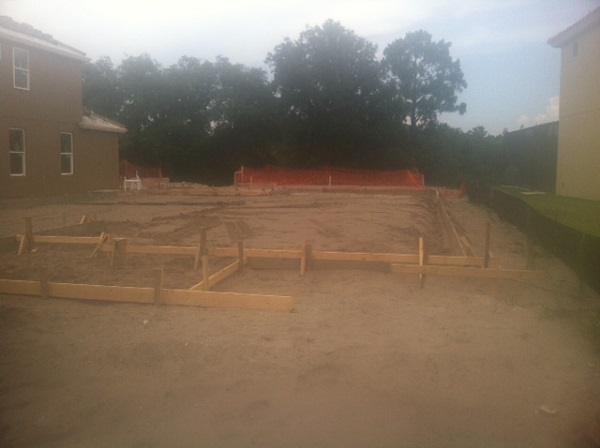 We loved this view ... the Spa ...imagining what it would be like lit at night!
June 25th 2014
In go the utility points ....getting ready for the walls
June 30th 2014
Up go the walls and the floor starts to take shape.
7th July 2014
The Villa starts to take on its Tuscan shape ....we have an upstairs ...how exciting!!
Joists for the upstairs
11th July 2014
The front looks a tad rough and ready but to us it's beautiful!
Not quite waterproof ...better get doors on to stop any gators entering!
24th July 2014
Coming along a treat .....when do we move in????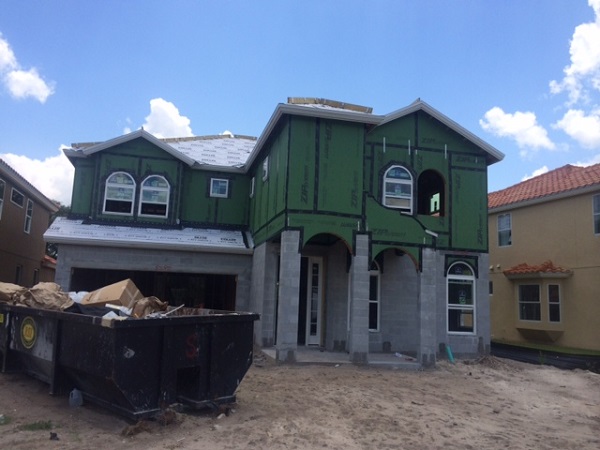 Our picture window over the pool ....can picture it nicely lit ...we need a large table for 'party time'!!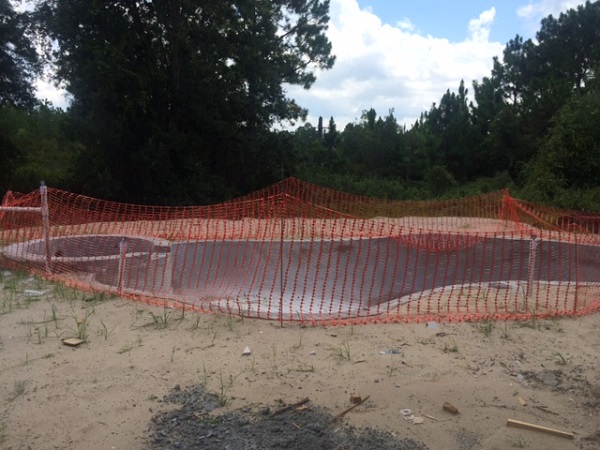 Looks like a hive of activity ....hope that's not Balsa wood ...something more sturdy ...we do have hurricanes!!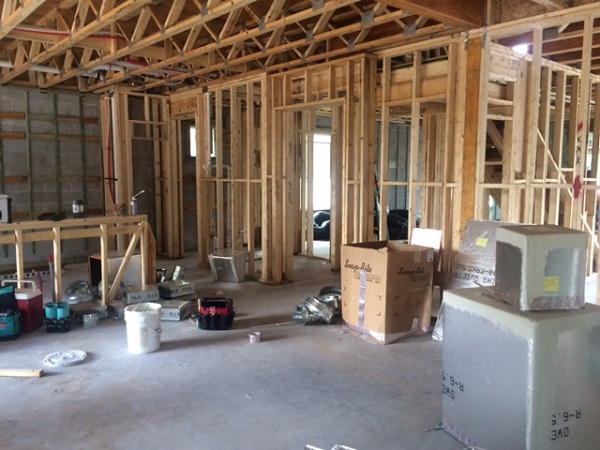 31st July 2014
Making it watertight ....the windows go in
Nichola's domain to be ....the kitchen!!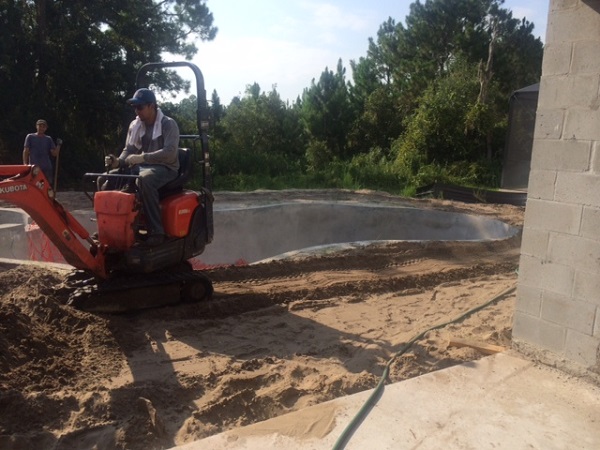 The boys level the area around the pool in preparation for an extended deck (37' x 40') We had hoped for more but there was a limit on what we could have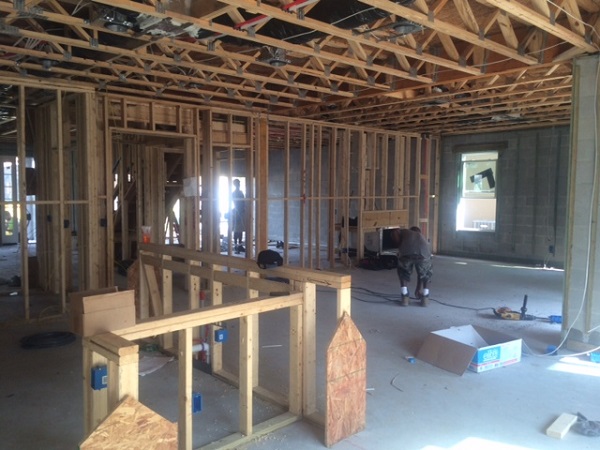 Upstairs starts to take shape.
7th August 2014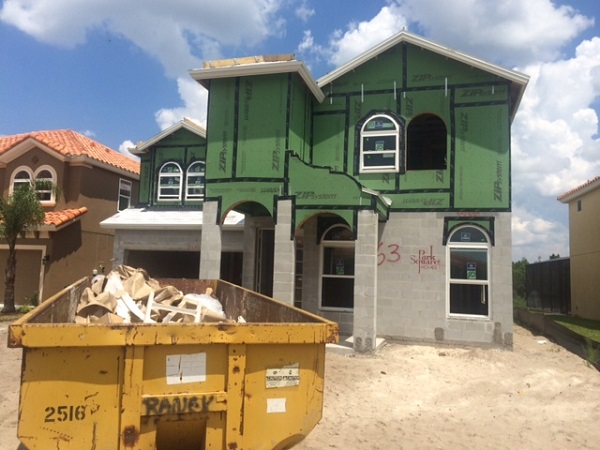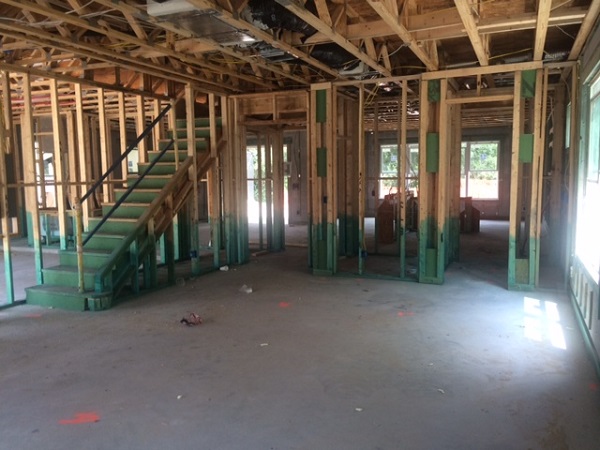 The stairs are complete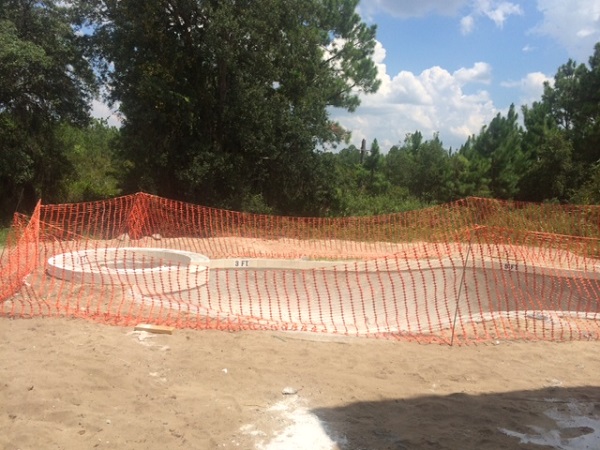 12th August 2014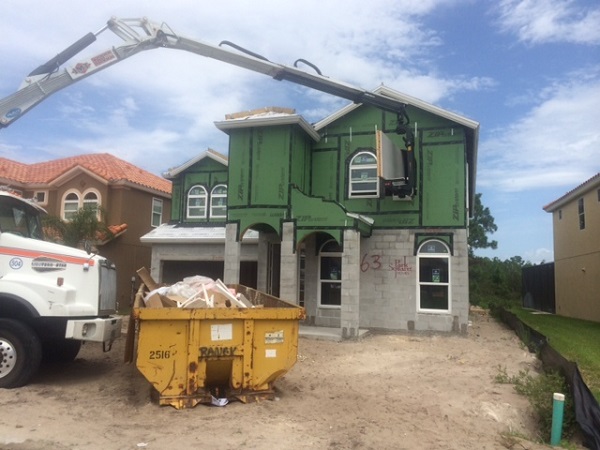 More wall panels going in ...let's get those rooms in place.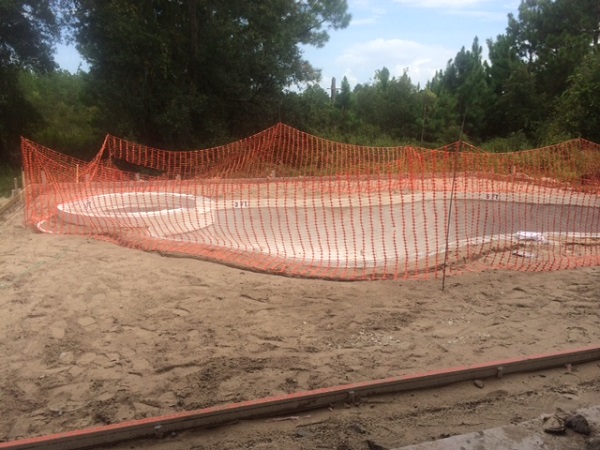 Surely that's not Nichola's kitchen to be?
Front room looking ever so cosy (NOT!!).
18th August 2014
Where has our green camouflage gone?
Inside really taking shape now
Decking now in place
Kitchen / lounge area looking more recognisable as a kitchen / lounge.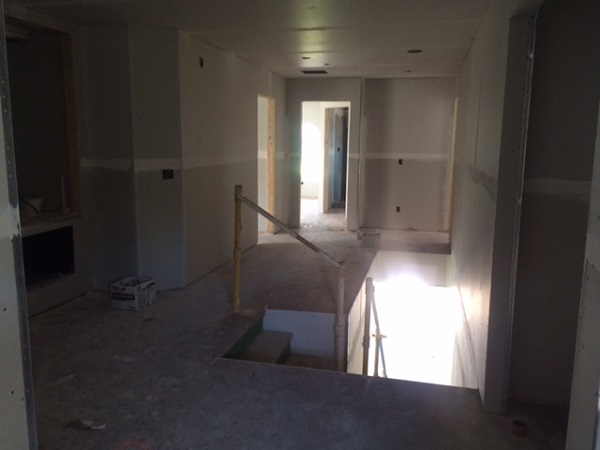 Handrail for the stairs ....anyone seen the spindles?
26th August 2014
Anyone want to book a skip ....complete with contents?!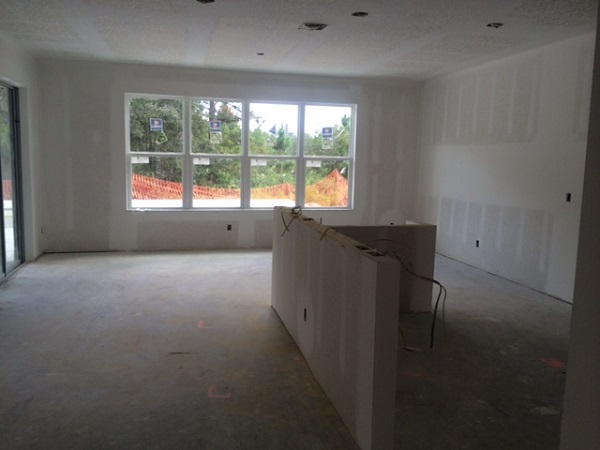 Just waiting for the kitchen worktops and then dinner can begin. We wish!
Time to tile the roof ....I love that style of tiling.
1st September 2014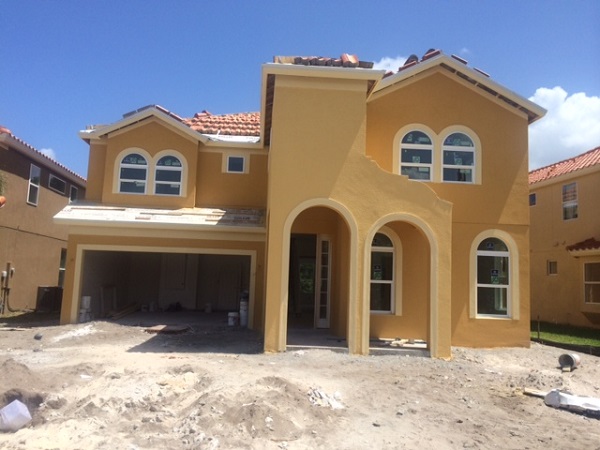 We have been coated ...and how lovely it looks too ....it's really looking the 'deal' now.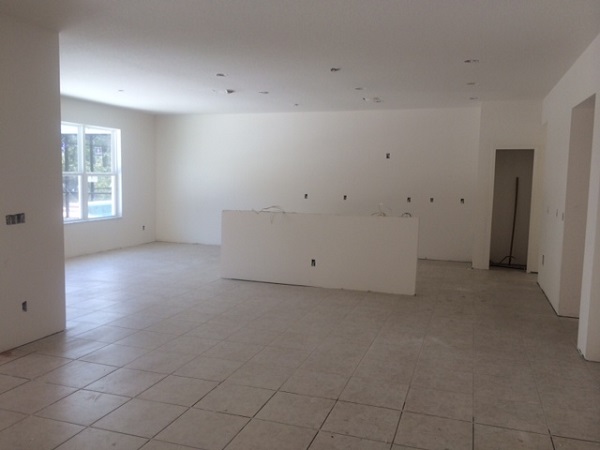 Great to see the ground floor fully tiled ..... love it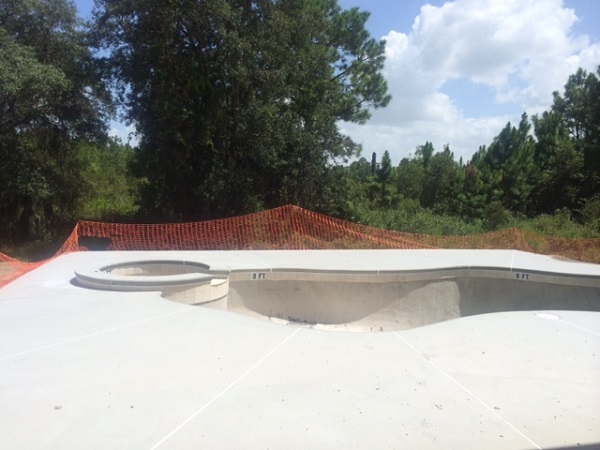 Spindles in place
5th September 2014
Front aspect roof becomes tiled and the drive is pegged out for completion.
Looking fab.
In go the showers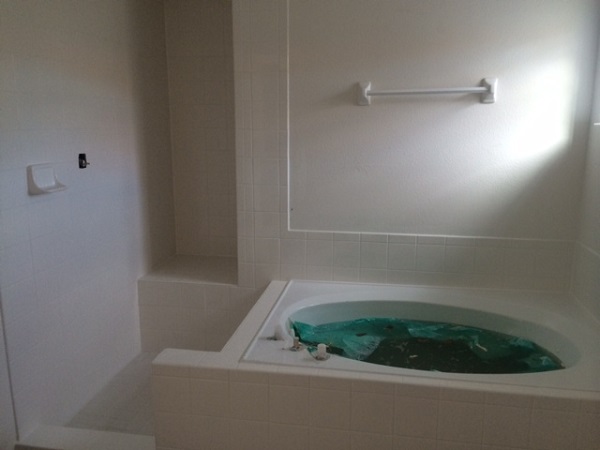 Don't forget the two baths for the two master suites
10th September 2014
Doing a good job on the drive guys ....keep it up
yesssss .....kitchen unit installation ....Nichola 'Mary Berry' Marsh is well excited.
Units in the bar area are finally installed.
17th September 2014
Outside just about finished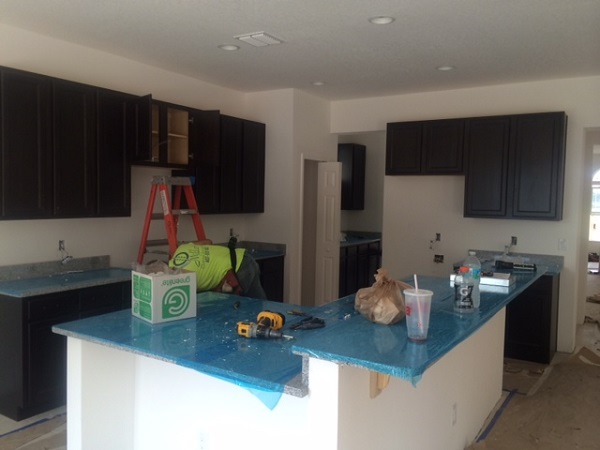 Finishing touches in the kitchen.
No change on decking ....just waiting to be enclosed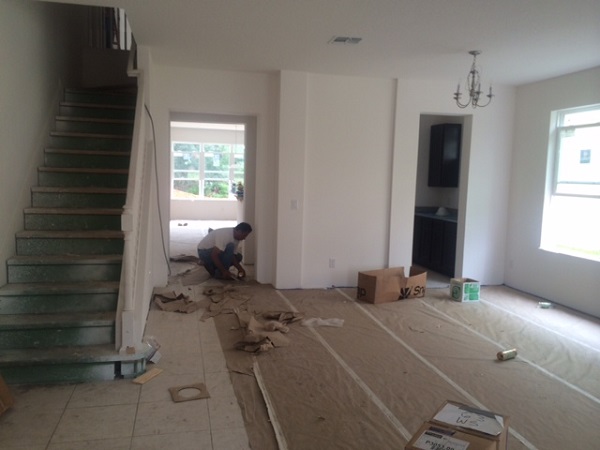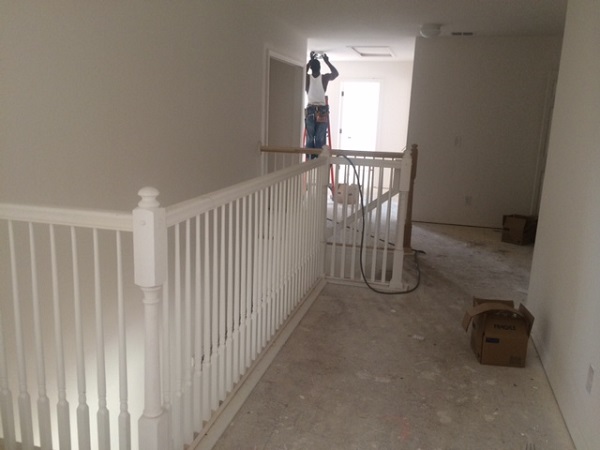 Electrics being addressed
23rd September 2014
***STOP PRESS: We have an email to say our closing date is 10th November 2014***
Time to book those flights!!!
29th September 2014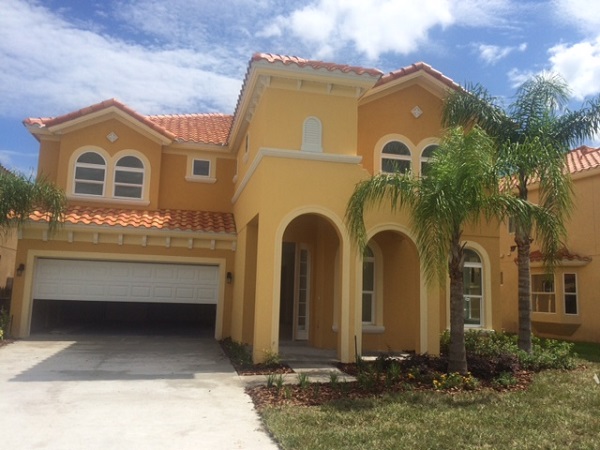 We have palm trees .....wow ....looking absolutely fab from outside.
Kitchen complete ....just needs equipment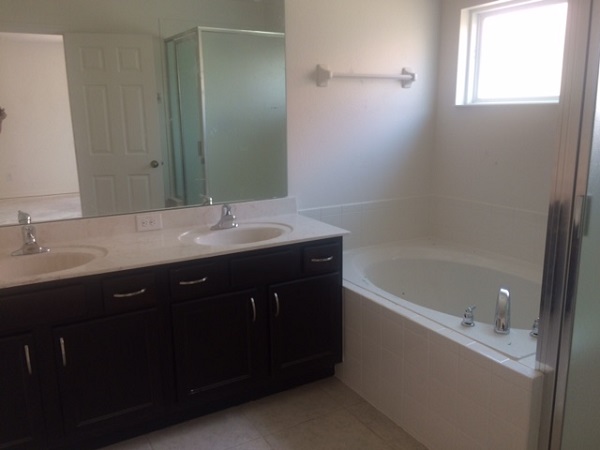 En-suite just about finished
7th October 2014
Drive looking lonely ...who'll be our first guests to park here?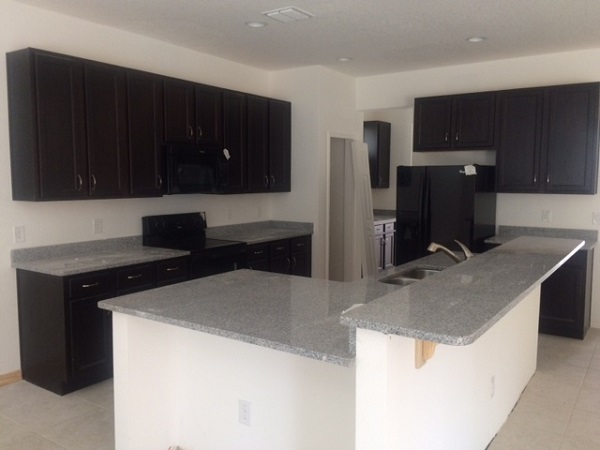 Spot the big fridge / freezer delivering ice-cooled water ..ice cubes or crushed ice on tap!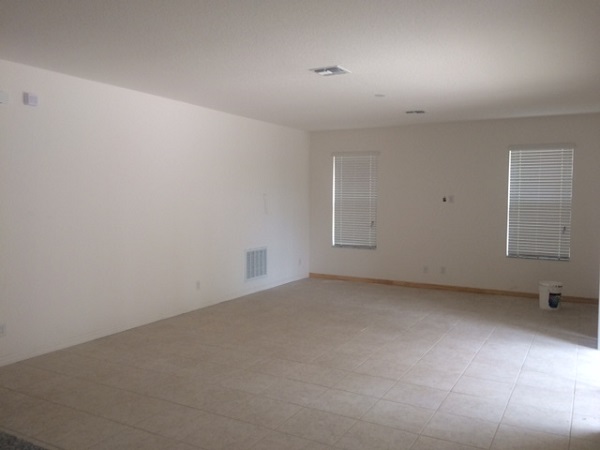 Walls get their painting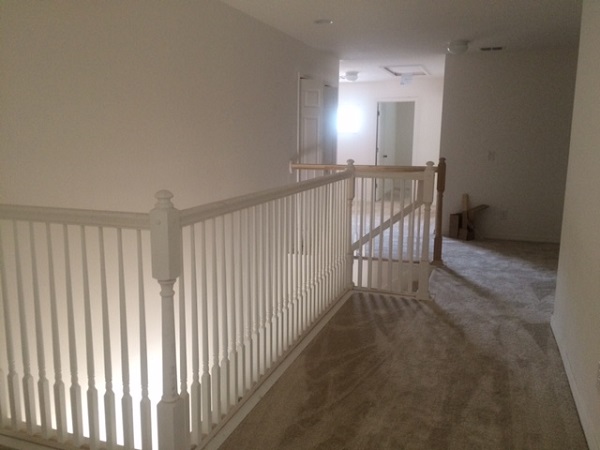 Upstairs carpet laid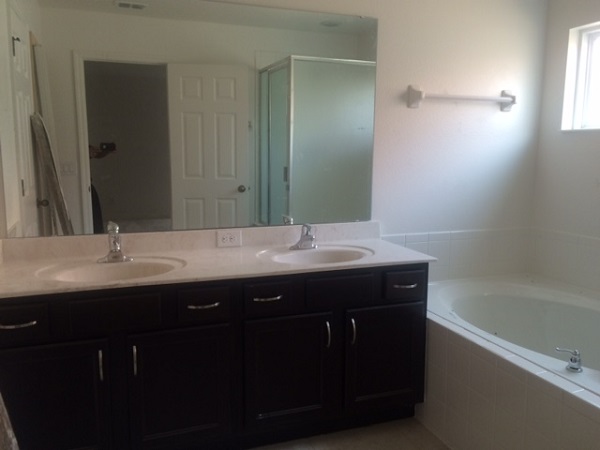 His and hers sinks ...or is that hers and hers??!!
10th October 2014
Stunning!!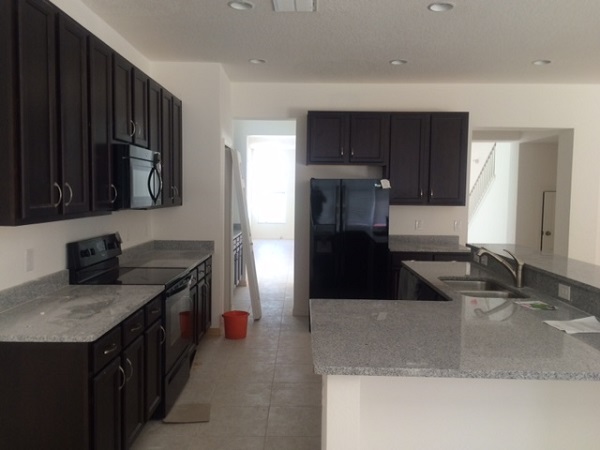 Nearly there.
Still work required here
It's a massive space ....the furniture will look fantastic in here.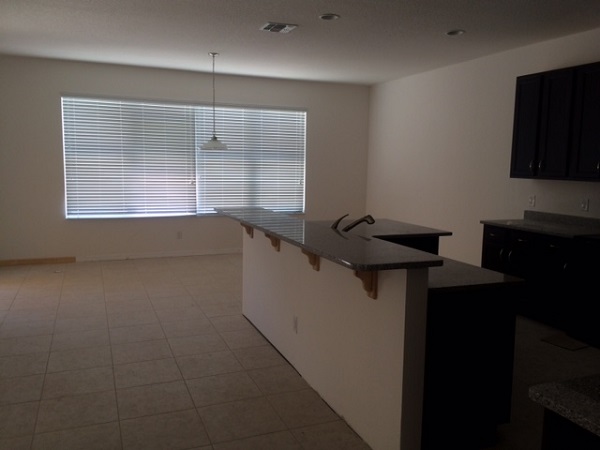 Blinds are up
14th October 2014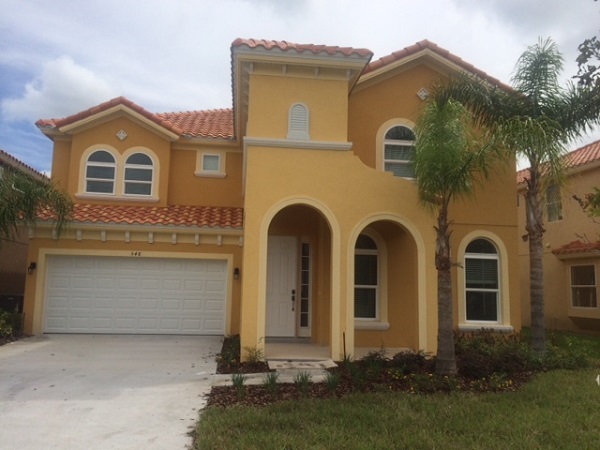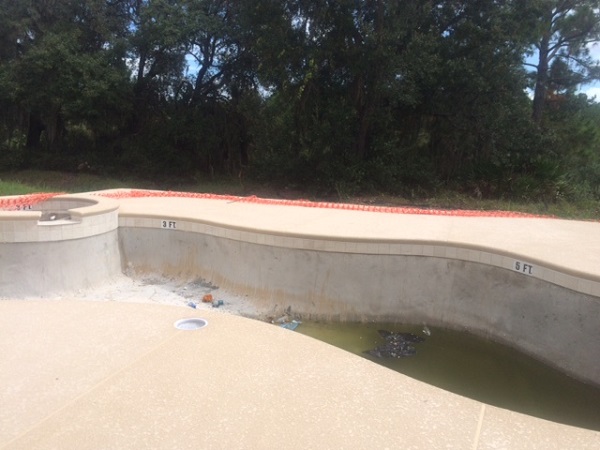 No gators yet ...get it caged in boys asap!!
Final tiling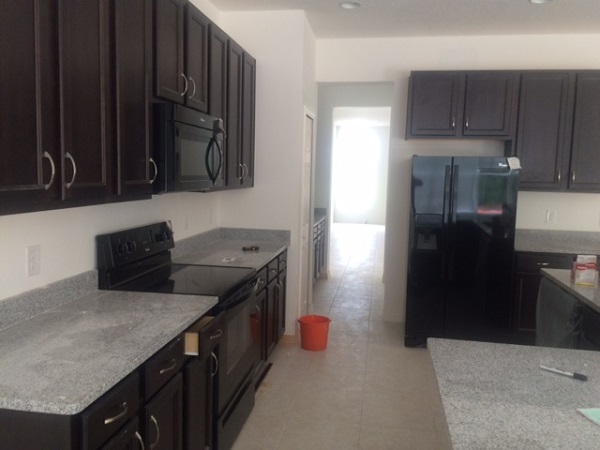 23rd October 2014
The lawn needs cutting!!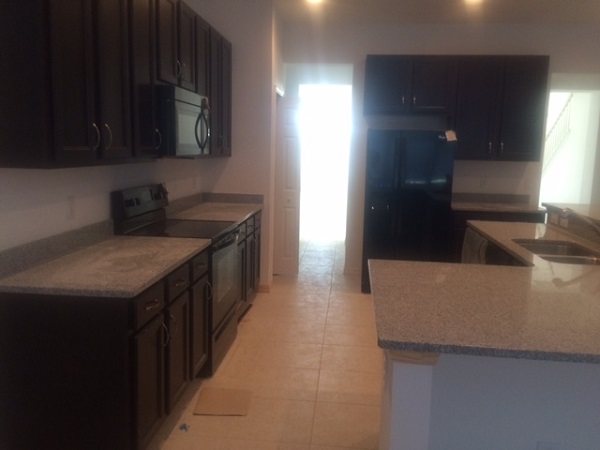 The linai is erected
24th October 2014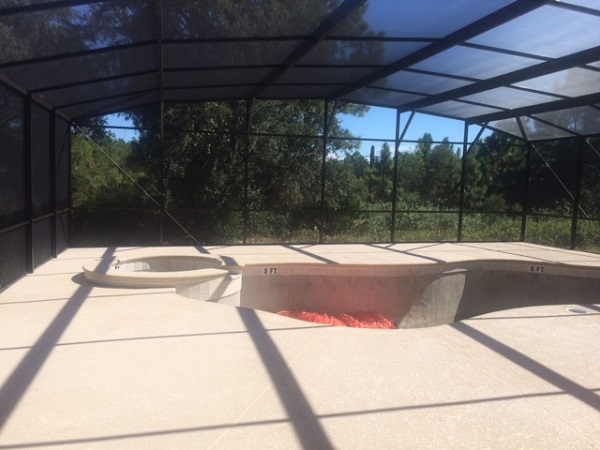 Linai fully up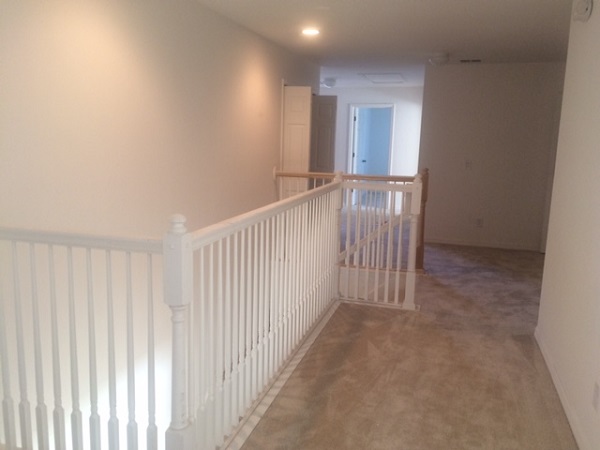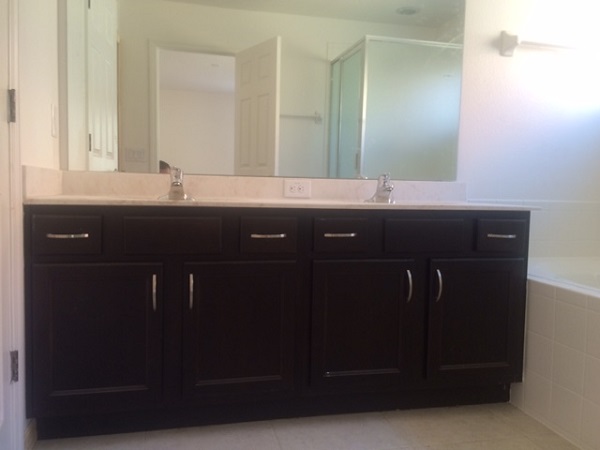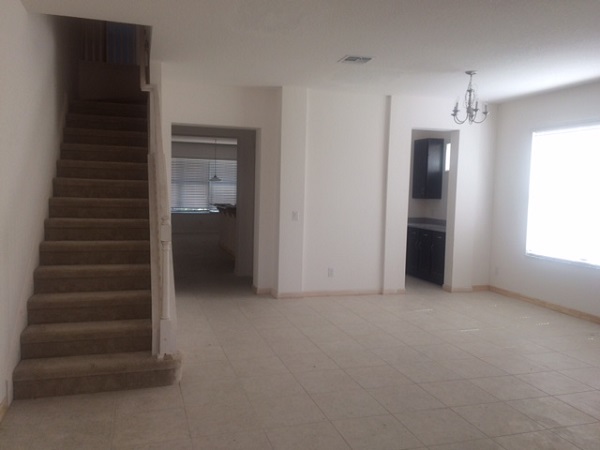 Staircase carpeted
31st October 2014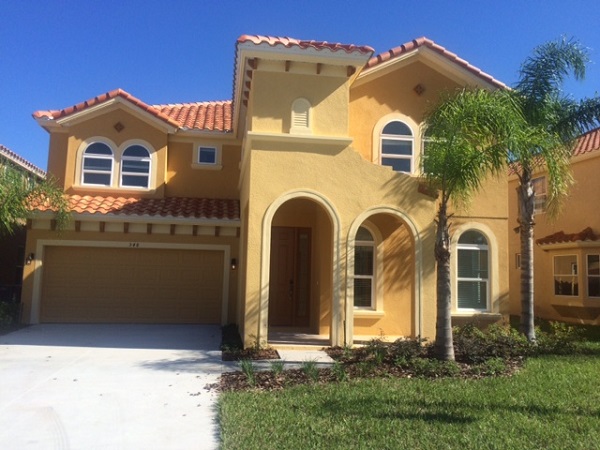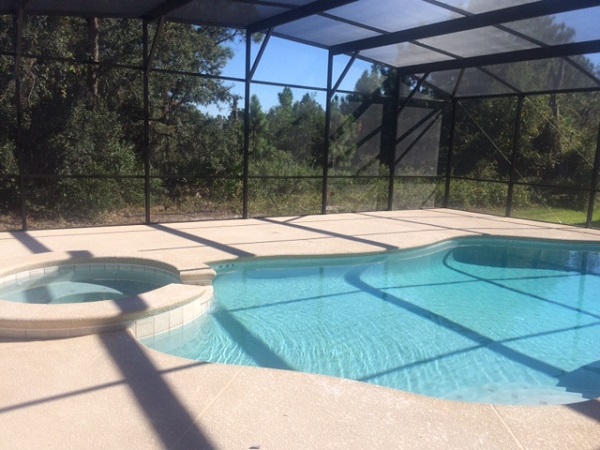 And the pool is full ..... 'speedos' ordered.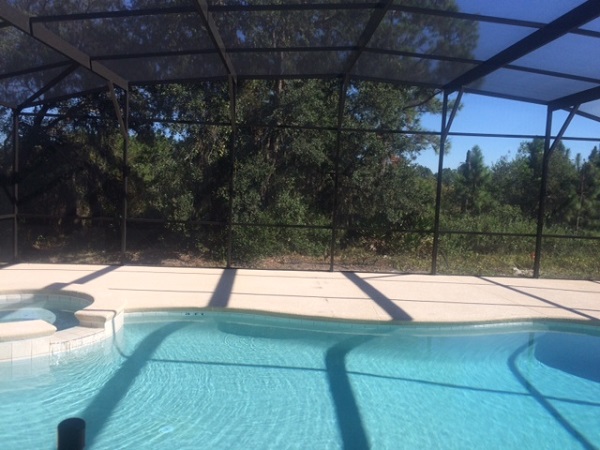 Love that extended decking ....easy to walk all the way around the pool and plenty of room for sun loungers.
Fantastic view of the pool and spa ......
And now ...it's time to fly ..... Flights booked – Virgin Atlantic 2nd – 14th November from London Gatwick to Orlando International.
We are so looking forward to seeing our BRAND NEW VILLA and then the excitement of seeing it fully furnished .....the dream gets closer and closer!
---
COMMENTS
Be the first one to comment on this post.
Have your say
---