Lounge and Living Area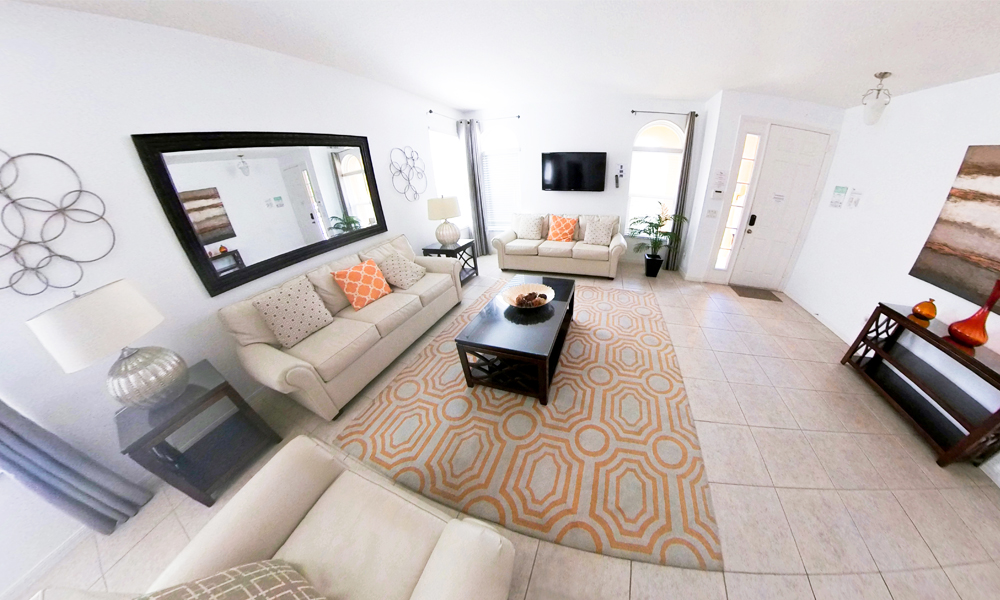 LOUNGE
Upon entering Florida Delight you will arrive at the first of two sitting areas found in the downstairs level of the villa. It is a large, welcoming lounge area, beautifully laid out with two leather three- seater sofas and an armchair, coffee table and lamps. We have recently installed a TV with Netflix in the lounge following a request from a former guest. We have already had feedback that this television is proving useful for when families with children are renting the villa so that they can relax and watch cartoons or a film of their choice in the lounge whilst the larger 65 inch TV in the living area is being used for watching sport!
A bar area just off the lounge is convenient for fixing snacks, pouring drinks and having everything nicely to hand. It is here that you will find the board games and packs of cards, as well as various local attraction leaflets and booklets. There is a black leather book here in which we welcome any comments and reviews from guests staying in the villa. In the top cupboard on the right you will see a number of reading books left by previous guests. Please feel free to help yourself or leave a book that you may have finished reading whilst on your holiday. Future guests will always appreciate them. If you are in the mood for a board game or cards the lounge has a circular table and four chairs which is perfect for playing for a small number of people otherwise there is a very large table in the dining area for the game nights for the whole family.
A downstairs toilet is situated on the ground floor.
FAMILY LIVING ROOM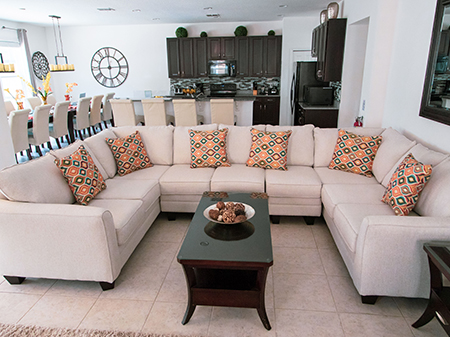 From the lounge situated at the front of the villa you will wander through into the wonderfully spacious open kitchen, dining and family living area.
Large patio doors give the family living room direct access and views onto the pool area and also bring in a lot of natural light.
The family living room overlooks the outside pool area and is the perfect place to relax and enjoy a film on the large 65 inch 4K TV which has superb picture quality and is fantastic for sports fans or watching a good film. We have all the major US, UK and European networks as well as Netflix available on any of the nine televisions available throughout the villa.
Just sink into the large, luxurious sectional seating area for laying back and relaxing.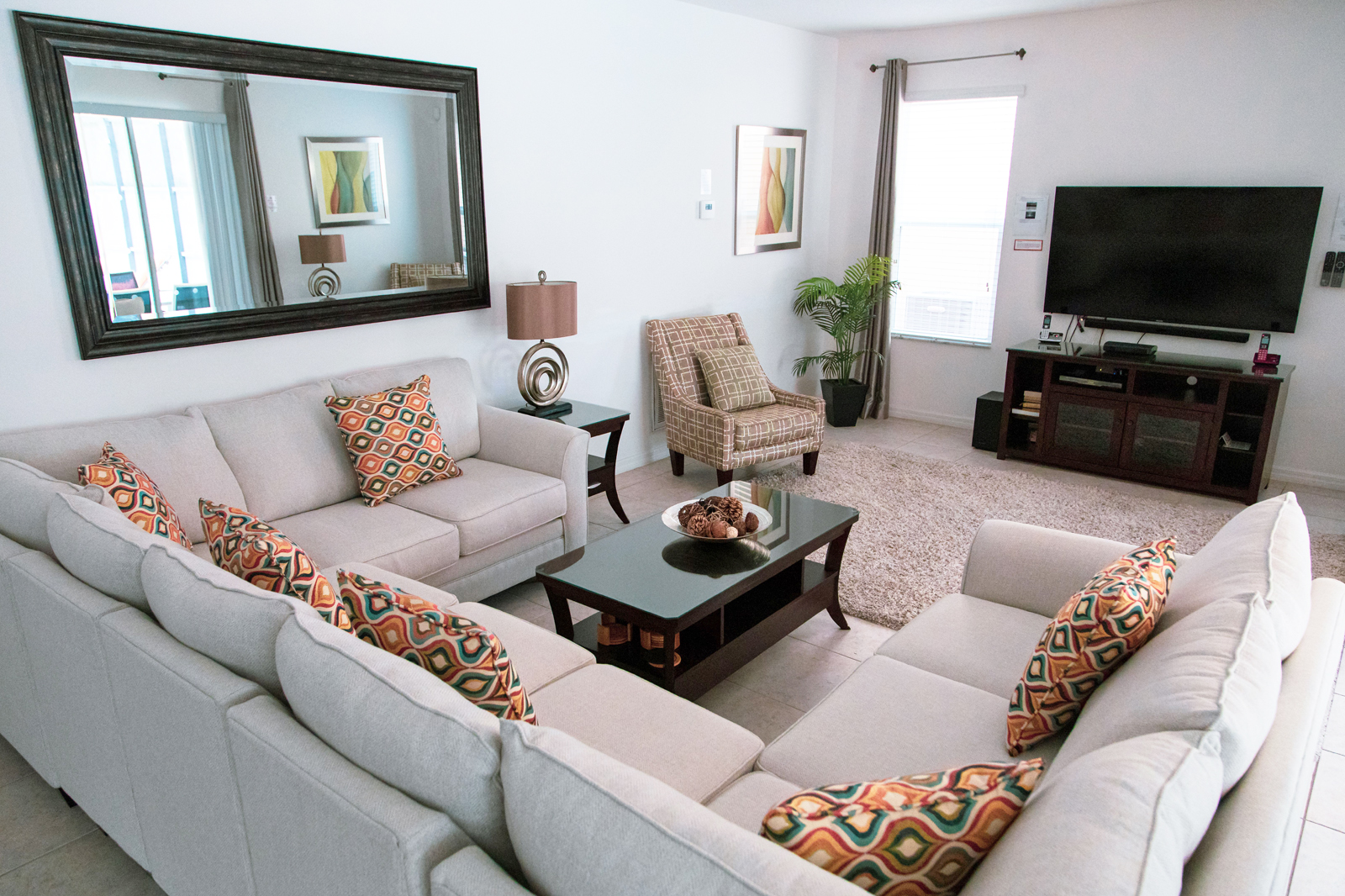 We have provided two different telephone lines for your convenience. The black phones are for free local calls within the US. There is also a red phone located in the family living area which is for free calls to many countries on both landlines and mobiles.